Sweet Deal To Grab Holiday Tunes Cheap!! Get Your

Free

voucher!! It is exactly 30 days until Christmas day, so time to decorate the tree and listen to your favorite tunes! Head on over to Amazon Local. Enter Atlanta as your city, and Grab a FREE Voucher to purchase a Holiday Album for just $1.99! The vouchers are limited, so hurry and snag yours now!
Note: After you grab your voucher and go HERE to download your favorite Christmas Album for only $1.99! Voucher must be redeemed by 12/02/12 at 11:59pm EST.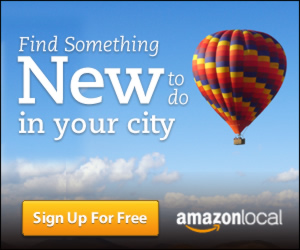 Check out my page on Facebook! "Like" the page for great coupons, deals and scenarios at
KRAZY COUPON CLUB