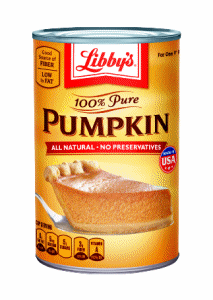 Description
Keep the tradition with
Libby's Pumpkin
. Don't Mess with the Pie.
Each 15 oz. can contains enough pumpkin to make one 9" pie.
Perfect as the base ingredient in sweet or savory recipes, each can of LIBBY'S 100% Pure Pumpkin is all-¬natural and contains no preservatives.
This post may contain affiliate or referral links. By clicking through on these offers, you are helping to support this site. Thank You, Krazy Coupon Club!!
                            Also like KCC on Google+!!- HERE  
Check out my page on Facebook! "Like" the page for great coupons, deals and scenarios at KRAZY COUPON CLUB
h&m