FEATURED COUPONS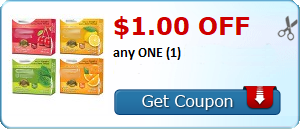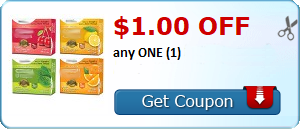 $3.00 off any two PediaSure or PediaSure SideKicks
$10.00 off (1) One NUK Air Purifier
$5.00 off (1) NUK Cool Mist Humidifier
$0.50 off Any ONE (1) DOLE Smoothie Shakers
$0.50 off ONE (1) PHILADELPHIA Cream Cheese
$1.00 off ONE Kellogg's Nutri-Grain Crunch
$1.00 off (1) Rosina Homestyle or Italian Meatball
$1.00 off ONE Febreze Candle
$0.75 off ONE Febreze Fabric Refresher
$0.75 off ONE Febreze Air Effects
$2.00 off ONE Tide PODS 31ct or Larger
$1.00 off any two Ziploc brand containers
$0.75 off ONE Febreze Car Vent Clip
$0.50 off any one Sparkle 8 regular roll or larger
$2.00 off ONE Tide OXI Multi-Purpose Stain Remover
$1.00 off any two Ziploc brand bags
$1.00 off ONE Tide Washing Machine Cleaner
$0.75 off ONE Febreze Set/Stick & Refresh
$1.00 off ONE Febreze Noticeables Refill
$1.00 off TWO (2) Pine-Sol multi-purpose cleaners
$1.00 off Herbal Essences Shampoo or Conditioner
$1.00 off ONE Herbal Essences Styling Aid
$0.75 off ONE Tampax Pearl Tampon Product
$2.00 off any one (1) Schick Razor for Women
$5.00 off one (1) Schick for Women Refill
$1.00 off ONE Olay Fresh Effects Product
$2.00 off TWO Pantene Shampoos or Conditioners
$0.25 off ONE Ivory Body Wash OR 3 Bar or larger
$1.00 off ONE Olay Facial Cleanser or Moisturizer
$1.50 off ONE Gillette System Razor
$2.00 off TWO Fixodent Adhesives 2 oz or larger
$1.00 off ONE Herbal Essences Hair Color
$2.00 off ONE Olay Pro-X Product
$2.00 off ONE Olay Total Effects or Age Defy
$2.00 off ONE Olay Regenerist Product
$2.00 off TWO Tampax Pearl Tampon Products
$1.00 off a bag of Purina Fancy Feast dry cat food
$1.00 off 3 cans of Purina Beyond wet dog food
$1.00 off 10 Purina Fancy Feast Elegant Medley's
$1.00 off 4 Purina Fancy Feast Broths wet cat food
$1.00 off 4 cans of Purina Beyond wet cat food
$1.00 off 20 cans of Purina Fancy Feast Mainline
$1.00 off TWO PEDIGREE STACKERZ Treats For Dogs
$2.00 off one bag of Purina Beyond dry cat food
$2.00 off one bag of Purina Beyond dry dog food
SAVING STAR
Save 20% on any single purchase of loose Tomatoes at participating retailers. See offer info for complete details. Check back every Tuesday for a new Healthy Offer..Expires 1/19/2015.Save 20%.
HOPSTER
Save $1.00 on any TWO (2) packages of Hilary's Veggie Burgers
Save 50¢ on any ONE (1) Hilary's Salad Dressing
IBOTTA
Earn $10.00 when you purchase Earn $10 with a BJ's Perks Rewards™ Membership
Earn $5.00 when you purchase Earn $5 with a BJ's Inner Circle® Membership
This post may contain affiliate or referral links. By clicking through on these offers, you are helping to support this site. Thank You, Krazy Coupon Club!!
                            Also like KCC on Google+!!- HERE
Check out my page on Facebook! "Like" the page for great coupons, deals and scenarios at KRAZY COUPON CLUB