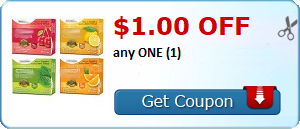 $1.00 off ANY three (3) Beech-Nut pouches
$1.00 off FIVE (5) Campbell's Condensed soups
$1.00 off Pearls Olives To Go™ 4-pack or larger
$1.50 off KRAFT 100% Grated Parmesan Cheese
$2.00 off any TWO (2) large DIGIORNO pizzas
$0.75 off ONE (1) KRAFT Grated Parmesan Cheese
$1.00 off any two KRAFT Natural Cheese
$0.50 off ONE Campbell's Soups for Easy Cooking
$1.00 off any ONE (1) Campbell's Go™ Soup
$1.00 off any Sara Lee Snacks 6 oz. or larger
$1.00 off (1) El Monterey Taquito Snack Box
$0.55 off COBBLESTONE BREAD CO. Breads
$1.00 off (3) El Monterey Breakfast Burritos
$1.00 off (1) El Monterey Breakfast Burrito Pack
$1.00 off (1) Jose Ole Snacks 16oz or larger
$0.50 off ONE Oral-B Glide Floss or Floss Picks
REDPLUM
$0.25 OFF ANY pack of Brawny® Paper Towels (single rolls included)
SAVING STAR
Save 20% on any single purchase of loose Onions at participating retailers. See offer info for complete details. Check back every Tuesday for a new Healthy Offer..Expires 1/26/2015.Save 20%.
SMART SOURCE (CANADA)
Save $0.75 on any NO YOLKS™ noodle product
This post may contain affiliate or referral links. By clicking through on these offers, you are helping to support this site. Thank You, Krazy Coupon Club!!
                            Also like KCC on Google+!!- HERE
Check out my page on Facebook! "Like" the page for great coupons, deals and scenarios at KRAZY COUPON CLUB