Do You Have What It Takes??
I will definitely enter! Enter to win $2,500 from LearnVest! Subscribe with your email to the FREE boot camp, connect your accounts and you will automatically be entered into the Financial Makeover Sweepstakes for a chance to win $2,500 and a financial plan worth $349 from LearnVest Planning.
This 10-day email program gives you daily to-dos to achieve your financial goals:

>Discover where you're really spending
>Create a budget that you can actually stick to
>Dream big and set financial goals you can achieve
LearnVest email Bootcamp programs are designed to kickstart your progress on a range of financial topics. There is no better way to get started on your path to taking control of your finances!
Just Click Below: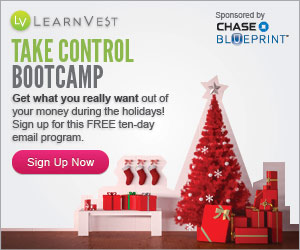 Check out my page on Facebook! "Like" the page for great coupons, deals and scenarios at
KRAZY COUPON CLUB