FEATURED COUPONS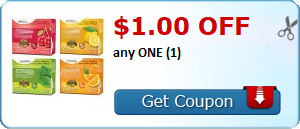 $1.00 off ONE Pampers Swaddlers Diapers
$1.00 off ONE Pampers Baby Dry Diapers
$1.00 off ONE Pampers Cruisers Diapers
$1.00 off any TWO (2) V8 100% vegetable juice
$0.75 off Minute Maid Frozen Lemon Juice 7.5 fl oz
$2.00 off one issue of PEOPLE magazine
$0.75 off any ONE (1) McCormick Skillet Sauce
$3.00 off The Skeleton Twins on DVD or Blu-ray
$5.00 off Dawn of the Planet of the Apes
$0.25 off ONE Bounty Napkins
$0.50 off 25oz or larger Palmolive Liquid Dish
$0.25 off ONE Bounty Paper Towel
$1.50 off ONE Oral-B Pulsar Toothbrush
$1.50 off any two BAND-AID First Aid products
$0.50 off Gillette, Venus or Satin Care Shave Gel
REDPLUM
SAVE $0.50 On any TWO (2) Heinz® Chili Sauce or Heinz® Cocktail Sauce
SAVING STAR
Save 20% on any single purchase of loose Grapefruit at participating retailers. See offer info for complete details. Check back every Tuesday for a new Healthy Offer..Expires 12/22/2014.Save 20%.
SMART SOURCE
Save $1.00 on the purchase of any Ferrero Rocher, Ferrero Collection, or Ferrero Golden Gallery package (6.6 oz or larger)
SMART SOURCE (CANADA)
Save 75¢ on any Dairyland® Cottage Cheese or Sour Cream product
This post may contain affiliate or referral links. By clicking through on these offers, you are helping to support this site. Thank You, Krazy Coupon Club!!
                            Also like KCC on Google+!!- HERE
Check out my page on Facebook! "Like" the page for great coupons, deals and scenarios at KRAZY COUPON CLUB